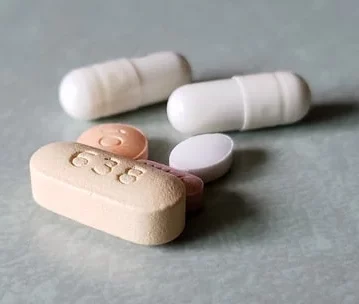 Do you want to take control of your health? Have you ever wondered if all the medications you take are necessary? Do you suspect you are feeling some side effects from your medications?
If you are curious about any of these things, you could benefit from a medication review by one of our expert pharmacists. One of the goals of our accessible and convenient yYoung medication reviews is to understand better why you are taking certain medications, when to take these medications, and how best to take them. At yYoung, we want to ensure that you are on safe and effective treatments and how to best adhere to your regimen.
Our team of expert pharmacists will help assess the benefits and risks of prescribed drugs and possibly eliminate any unnecessary medications, as well as:
identifying if there are any drug-to-drug interactions, drug-to-condition interactions, drug-to-food interactions, or interactions between your medications and vitamins/supplements.
helping you organize multiple medications in compliance packaging to suit your needs and, as a result, ensure maximum effectiveness.
discussing how to reduce or manage side effects.
assessing your vaccine status to ensure they are up to date.
At yYoung, our objective is to optimize therapeutic outcomes and minimize adverse events, which allows you to confidently make better-informed decisions and take greater ownership of your wellbeing while optimizing your health.
Please contact one of our helpful pharmacists if you have been prescribed at least five medications in the last six months and you are a BC resident with a valid BC Services Card. You may be eligible for a free medication review!